Group Leader
Henrik Kaessmann
Group Leader
I consider myself extremely fortunate to be able to explore the molecular and cellular origins and evolution of vertebrate organs together with all the wonderful and extremely talented members of our international team. Indeed, in our lab, we attach great importance to a highly collaborative and positive team spirit and value the diverse cultural backgrounds of our lab members, which contribute to a particularly enriching atmosphere. We have various "mini-teams" of dry and wet lab researchers within the lab, who enthusiastically drive projects forward in remarkable ways.
Outside the lab, I love being with my family and pursuing my hobbies, which include sports (especially running and biking) and music (listening to and producing).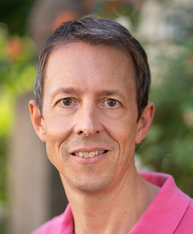 Technical Assistants
Céline Schneider
Technical Assistant
I'm one of the technicans or lets say one pair of the Hands 🙌 🧪. Since I don't have a project of my own, I'm lucky enough to be involved in all wet-lab projects in the laboratory. Together with Julia we do our best to keep everything organized and spread a good mood in the lab.
Besides the lab I like to travel and try new things, like different sports or handcrafts.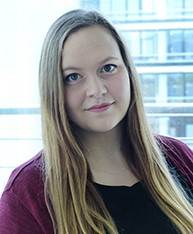 Julia Schmidt
Technical Assistant
Since some of my strongest skills are organization, communication and in general creative problem solving I try to manage most needs of our group's wet lab part. I enjoy helping to set up new techniques and to be in contact with vendors of many different companies. On top, I really appreciate being technically involved in most of our group's projects to afterwards fall asleep happily and get motivated for the next day.
To keep the balance in my life I love doing sports and being creative (doing handcrafts and drawing) as well as learning new things like languages and playing instruments.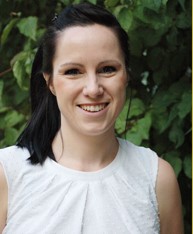 Admin. Assistant
Kathrin Hall
Admin. Assistant
I bang heads with academic bureaucracy each day, having a hard time to accept that it is here to stay.
Apart from keeping the Kaessmann lab members in line with their forms, trips, and other needs, I have resolved to braving eager soccer kids, grumpy teenagers, blue slopes and find comfort in books and far-away places.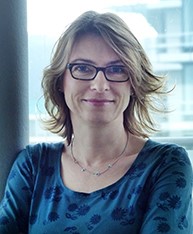 Alumni
| | | |
| --- | --- | --- |
| Adem Bilican | PhD Student | Mobile Developer |
| Alexandros Pantagias | Master Student | |
| Amir Fallahshahroudi | Postdoc | IMBIM, Uppsala University |
| Ana Marques | PhD Student | University of Lausanne |
| Anamaria Necsulea | Postdoc | CNRS, Lyon |
| Angélica Liechti | Technical Assistant | University of Lausanne |
| Coralie Rummel | Technical Assistant | |
| David Brawand | PhD Student | King's College Hospital |
| Delphine Valloton | Technical Assistant | Photographer, Pully |
| Diego Cortez | Postdoc | UNAM, Mexico |
| Evgeny Leushkin | Postdoc | Senckenberg Zentrum für Humangenetik, Frankfurt |
| Fabien Burki | PhD Student | Uppsala University |
| Felipe Simao | Master Student | University of Geneva |
| Florent Murat | Postdoc | INRAE, Rennes |
| Francesco Carelli | PhD Student | University of Cambridge |
| Francesco Lamanna | Postdoc | |
| Franziska Gruhl | Postdoc | SIB, Lausanne |
| Frédéric Lemoine | Postdoc | Pasteur Institute, Paris |
| Iris Finci | PhD Student | Médecins Sans Frontières |
| Isabelle Dupanloup Duperret | Postdoc | Swiss Institute of Bioinformatics |
| Jean Halbert | Technical Assistant | University of Lausanne |
| Jean-Vincent Chamary | Postdoc | Science Writer |
| Joëlle Gervaix | Master Student | CURML, Lausanne |
| Juan Diaz Miyar | Master Student | GenomSys, Switzerland |
| Julien Meunier | Postdoc | |
| Katerina Guschanski | Postdoc | Uppsala University |
| Katharina Mößinger | Postdoc | Senckenberg Zentrum für Humangenetik, Frankfurt |
| Kelly Ascencao | Technical Assistant | University of Lausanne |
| Kevin Leiss | PhD Student | iOMEDICO AG, Freiburg |
| Khrystyna Totska | Master Student | University of Cologne |
| Laure Froidevaux | Technical Assistant | |
| Lia Rosso | Postdoc | Science Journalist, Lausanne |
| Lionel Maquelin | Master Student | Biologist, Lausanne |
| Lukasz Potrzebowski | PhD Student | |
| Magali Soumillon | PhD Student | R&D |
| Manuela Weier | Technical Assistant | Centre Hospitalier Universitaire Vaudois, Lausanne |
| Margarida Cardoso Moreira | Postdoc | The Francis Crick Institute |
| Margot Chazotte | Master Student | |
| Maria Warnefors | Postdoc | Translator, Kopenhagen |
| Marie Fablet | Postdoc | CNRS, Lyon |
| Marta Sanchez Delgado | Postdoc | Hummingbird Diagnostics, Heidelberg |
| Max Ingman | Postdoc | Thermo Fisher Scientific |
| Nicolas Vinckenbosch | PhD Student | High School Teacher, Lausanne |
| Oi Pui Hoang | Master Student | University of Vienna |
| Philipp Schäfer | Master Student | |
| Philippe Julien | Postdoc | Data Scientist |
| Ray Marin-Florez | Postdoc | Sophia Genetics, St. Sulpice |
| Robert Frömel | Master Student | CRG, Barcelona |
| Sophie Nicod | Master Student | University of Sussex |
| Tania Studer | PhD Student | UNIL, Lausanne |
| Thoomke Brüning | Technical Assistant | University of Mainz |
| Vivian Link | Master Student | University of Freiburg |
| Zhongyi Wang | PhD Student | Novartis, Basel |
Adem Bilican
PhD Student
Mobile Developer
Alexandros Pantagias
Master Student
Amir Fallahshahroudi
Postdoc
IMBIM, Uppsala University
Ana Marques
PhD Student
University of Lausanne
Anamaria Necsulea
Postdoc
CNRS, Lyon
Angélica Liechti
Technical Assistant
University of Lausanne
Coralie Rummel
Technical Assistant
David Brawand
PhD Student
King's College Hospital
Delphine Valloton
Technical Assistant
Photographer, Pully
Diego Cortez
Postdoc
UNAM, Mexico
Evgeny Leushkin
Postdoc
Senckenberg Zentrum für Humangenetik, Frankfurt
Fabien Burki
PhD Student
Uppsala University
Felipe Simao
Master Student
University of Geneva
Florent Murat
Postdoc
INRAE, Rennes
Francesco Carelli
PhD Student
University of Cambridge
Francesco Lamanna
Postdoc
Franziska Gruhl
Postdoc
SIB, Lausanne
Frédéric Lemoine
Postdoc
Pasteur Institute, Paris
Iris Finci
PhD Student
Médecins Sans Frontières
Isabelle Dupanloup Duperret
Postdoc
Swiss Institute of Bioinformatics
Jean Halbert
Technical Assistant
University of Lausanne
Jean-Vincent Chamary
Postdoc
Science Writer
Joëlle Gervaix
Master Student
CURML, Lausanne
Juan Diaz Miyar
Master Student
GenomSys, Switzerland
Julien Meunier
Postdoc
Katerina Guschanski
Postdoc
Uppsala University
Katharina Mößinger
Postdoc
Senckenberg Zentrum für Humangenetik, Frankfurt
Kelly Ascencao
Technical Assistant
University of Lausanne
Kevin Leiss
PhD Student
iOMEDICO AG, Freiburg
Khrystyna Totska
Master Student
University of Cologne
Laure Froidevaux
Technical Assistant
Lia Rosso
Postdoc
Science Journalist, Lausanne
Lionel Maquelin
Master Student
Biologist, Lausanne
Lukasz Potrzebowski
PhD Student
Magali Soumillon
PhD Student
R&D
Manuela Weier
Technical Assistant
Centre Hospitalier Universitaire Vaudois, Lausanne
Margarida Cardoso Moreira
Postdoc
The Francis Crick Institute
Margot Chazotte
Master Student
Maria Warnefors
Postdoc
Translator, Kopenhagen
Marie Fablet
Postdoc
CNRS, Lyon
Marta Sanchez Delgado
Postdoc
Hummingbird Diagnostics, Heidelberg
Max Ingman
Postdoc
Thermo Fisher Scientific
Nicolas Vinckenbosch
PhD Student
High School Teacher, Lausanne
Oi Pui Hoang
Master Student
University of Vienna
Philipp Schäfer
Master Student
Philippe Julien
Postdoc
Data Scientist
Ray Marin-Florez
Postdoc
Sophia Genetics, St. Sulpice
Robert Frömel
Master Student
CRG, Barcelona
Sophie Nicod
Master Student
University of Sussex
Tania Studer
PhD Student
UNIL, Lausanne
Thoomke Brüning
Technical Assistant
University of Mainz
Vivian Link
Master Student
University of Freiburg
Zhongyi Wang
PhD Student
Novartis, Basel